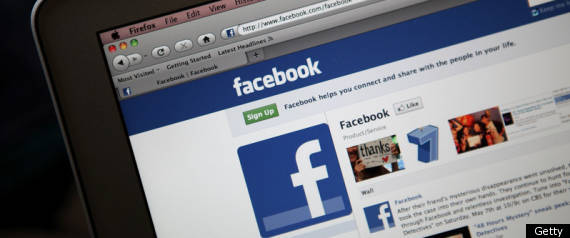 Did you hear that Missouri's controversial law which prohibited teachers from engaging in private online conversations with their students has not only been blocked, but it may also be repealed?
On August 23, it was announced that the teachers in Missouri filed a lawsuit against the social media law. In their suit, the teachers association said that the use of websites such as Facebook and Twitter had become such a common mode of communication between teachers and students that being restricted from using these means of communication violated the First Amendment of the U.S. Constitution.
The law was supposed to take effect Sunday, however, Cole County Circuit Judge Jon Beetem called for a preliminary injunction which will block it until at least February. The judge stated that the restrictions called for in this law "would have a chilling effect" on free speech rights.
Beetem stated that he felt the lawsuit would likely succeed, and his order made note of the fact that social networking sites are widely-used by teachers and the law would even have restricted online communications between family members where the parents are also teachers.
"The breadth of the prohibition is staggering," Beetem wrote in his order, which specifically assured teachers that they could not be disciplined if they engaged in private online communications with students as long as the injunction is in effect. He continued to explain that they were safe even if the injunction is overturned in the future.
As if that wasn't enough of a setback, just a few hours later Gov. Jay Nixon announced that he plans, at a special session scheduled to start Sept. 6, to ask lawmakers to repeal the restrictions called for in the law. Additionally, he wants lawmakers to also reverse new work-related restrictions on websites and eliminate the requirement that this law called for which forced schools to create written policies regarding teacher-student communications by January.
Nixon explained that he has reversed his original support of this bill because the restrictions regarding online communication are "causing substantial confusion and concern among teachers, students and families." He went on to state, "In a digital world, we must recognize that social media can be an important tool for teaching and learning."
Criticism erupted over the 'Facebook Law," as it came to be called, this summer when teachers began to express concern as to how this law could hurt their classroom activities as well as school-related conversations with students that occur after school.
Todd Fuller, a spokesman for the Missouri State Teachers Association, said, "This particular issue took a national tone, and we started to hear from teachers not just in Missouri but from throughout the United States."
Legitimate concerns expressed by teachers in Missouri dealt with issues such as whether the law could prevent a third-grade class from communicating with a class in another country through a closed website, or whether students would be able to communicate using direct messages in virtual classrooms.
The sponsor of the bill which was signed into law by Gov. Nixon, Republican state Sen. Jane Cunningham, said she had been striving to reach a compromise with education groups which would repeal the law, replacing it with less-specific requirements for local school districts to follow regarding teacher-student communications.
She expressed the need to make changes as soon as possible saying, "There's no reason for us to punt on this thing and let it continue to simmer and draw attention from all over the world." (Is her haste to get a policy written quickly due to the fact that she realizes the whole deck of cards seems to be tumbling down?)
Only part of this broad education bill dealt with social media sites and how teachers interacted within them. One of its major provisions requires schools to share information they may have regarding teachers who have sexually abused students with other districts, even allowing lawsuits in situations where districts fail to provide such information. This provision was not challenged, and Nixon said he continues to support those provisions and will not ask for them to be repealed.
To teachers and other opponents of this law, I just want to say, "Way to go!" Look what your voices accomplished! And teachers in Missouri, way to stand together and declare that this law was unconstitutional! There is far too much government control over our schools of late, and this was another terrible example of government reaching too deeply into the private affairs of its public workers.
Meanwhile, the judge's injunction blocks the law until February 20, in order to hold a hearing on a permanent injunction. Fuller stated that if lawmakers were to repeal the law, then the teachers' lawsuit would become irrelevant. Fuller added, "But until that happens we wouldn't drop the suit."
.